Authentic lab experiences for online college students
Reach more students with engaging hands-on lab experiences no matter where they're learning from.
Trusted by over 1,000 institutions of all sizes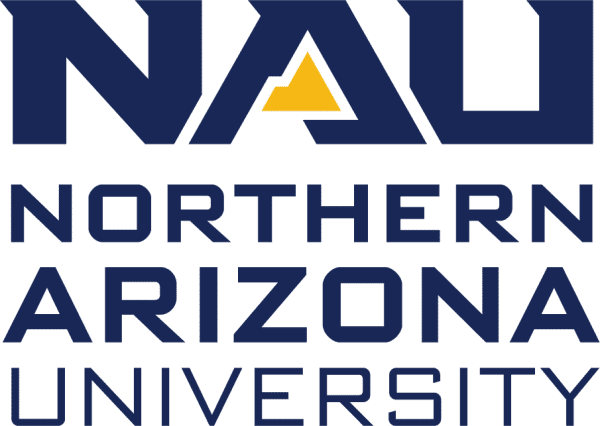 Delivering authentic lab experiences for online students is easier than you think
Simulations don't always help students acquire the critical thinking and observation skills they need to succeed in their studies, but on-campus labs aren't accessible to everyone.
That's where Science Interactive comes in. With:
Over 450 hands-on and digital lab experiments, delivered to students' doorsteps or campus bookstores
Quality Matters certified and peer-reviewed curricula across 11 disciplines
And an easy-to-use online lab management platform
We help you deliver authentic lab experiences, without your students ever setting foot on campus.
With Science Interactive, you can –
Launch high-quality courses easily
Developed by PhD scientists for science instructors, our courses across 11 scientific disciplines are aligned with Quality Matters standards and can be customized easily.
Replicate real-world lab experiences online
Even if they'll never set foot on campus, our ready-to-use lab kits include lab-grade materials so your students can learn through hands-on experimentation and engagement.
Ensure safety for all students - everywhere
All curricula and lab kits are designed with student safety in mind and come with carefully controlled amounts of materials, PPE, and mandatory safety training.
Guide and assess students easily
Our lab management platform ensures students follow and complete experiments, while making it easy for you to monitor student progress, assess work, and sync grades back to your LMS. 
Disciplines certified by Quality Matters
See how easy it is to deliver an authentic online lab experience
Step 1:

Design labs that align with your course goals
Select from 450+ rigorous hands-on and digital experiments to meet the needs of your course. Choose one of our ready-made kits, or customize a kit to meet your specific course requirements. Plus, you can select the best blend of digital and hands-on experiments to meet your course goals – while staying within budget. Not sure which experiments to choose? Send us a copy of your syllabus and our experts will help you choose.
Step 2:

Easily customize your lessons
Our lessons are developed by PhD scientists, peer-reviewed by instructors who are teaching online labs, and aligned with Quality Matters standards to ensure they meet the quality and rigor standards of a college-level course. You can use each lesson as designed or customize it to align with your course goals.
Step 3:

Students receive their kits in less than 5 business days
Your students can then easily purchase their high-quality lab kits directly from Science Interactive and get them delivered to their door, or they can order their kits for pick up from their campus bookstore. 99% of kits ship within 5 business days, so you and your students can get started quickly. Plus, students have immediate access to the lab management platform so they can access important lab safety training and prerequisites before they start their experiments.
Step 4:

Guide your students through their labs
Students receive detailed instructions and inventory lists so they know exactly what to do for each experiment. Our purpose-built lab management platform guides students sequentially through each lab and is structured around the 3 Es – Exploration, Experimentation, Evaluation​. Students can easily log their results, respond to questions, and upload photos to demonstrate their work.
Step 5:

Assess and grade your students' work
As your students submit their answers and results, you can easily track their progress, autograde multiple choice questions, and assess their work. With our seamless LMS integration, grades are automatically synced to the LMS gradebook so you don't need to do any duplicate work.
For over six years, Science Interactive has collaborated with our subject matter experts to provide lab kits for online science courses at the University of New England. These kits have allowed students a hands-on lab experience regardless of their location around the globe. This comprehensive lab solution has provided quality products that enrich our courses and contribute considerably to our student experience and success.
Barbara Fortie
University of New England, Program Director
I have enjoyed using Science Interactive (formerly Hands-On Labs) for my Micro lab. The online modules make my teaching and grading seamless and it looks great from the student view. The personnel are very responsive to me or students when we needed help with an issue.
Cheraton Love
Winston-Salem State University, Dean, Experiential Education
When I was first approached to teach distance learning, I was very skeptical about how students could gain practical skills in an online environment... When I first came across the Science Interactive lab solution, I was pleasantly surprised by the quality and rigor of the experiments. They not only covered the topics that I normally cover, but in some cases go in much more depth than I expected. I have looked at other companies and I believe that Science Interactive is the best. They provide a college-level experience that is expected for a student taking a chemistry lab course.
Michael Felty
Chemistry Professor, Trinity Valley Community College
Science Interactive combines the best of Hands-On Labs, eScience and virtual science programs to deliver the most sophisticated lab experience in today's world.
Dr. Brown
Top 40 Innovators in Education by Center for Digital Education
At what is considered a pioneer institution of higher learning, Science Interactive labs have been the difference between rural students earning a degree or not, while remaining at their homes and working full time. For many years, we were the only institution in our state (and that includes the Universities) who offered a virtual lab, so our enrollment was enhanced because of Science Interactive. Once students settle into the routine of trusting that they can complete a lab, have the support they need, and that they learn from it, they have really enjoyed learning the content at their own pace.
Marlys
Miles Community College, Professor
I have been using Science Interactive for many years, even before the name change. What hasn't changed is the great customer service. My rep is only a phone call or email away and always responds promptly. My students have reported being able to contact customer support easily. Their labs kits have allowed our institution to offer online courses without sacrificing the hands-on learning that occurs in the lab. There are a wide variety of kits available, including custom kits. The use of custom kits has allowed us to create kits that align with our competencies. I wouldn't use any other company!
Nadine
Des Moines Area Community College, Professor
As Covid-19 began, our Dean challenged us to deliver, a master course that matched what we were doing in the classroom face-to-face. Our goal was to have a hands-on activity for each of the 16 weeks of the term. This was impossible if students did not have the kits in their hands by day one. Thanks to Science Interactive, we were able to provide at-home kits to meet our goals, well in advance of the first day of the term, which helped minimize student issues. We also had the flexibility to supplement the need for tactile kits every week with digital lessons to help reduced the cost to the student substantially. Thank you again for all that you do. I look forward to working with Science Interactive in the future.
Ken
Coastline Community College, Professor
Science Interactive has given our online students the hands-on experience that is needed in a chemistry laboratory. Students comment on how much they really enjoy the lab component of these courses and how much the lab experiments enhance what they are learning in our chemistry courses.
AnnMarie
Pima Community College, Professor
I have been working with Science Interactive since 2006 - they have always been professional and responsive to the needs of my institution as well as my students. The quality of the lab kits that we employ is par none, and Science Interactive is very flexible when it comes to customizing these kits to align with the pedagogy of our classes.
Marc
Ocean Community College, Professor
I have taught online classes uninterruptedly since 2016. Initially, I was skeptical about my students having a good lab experience in an online lab that was supposed to be hands-on. After intense research, I found that Science Interactive had a great solution available in a superb and relatively affordable lab kit that would enable my students to have something close to an on-campus lab experience. After years of teaching the lab, I can give first-hand testimony of the professional quality of the experiments and the lab kit contents. These facts alone would have had me using Science Interactive kits for all my online labs. But what makes it truly impossible for me to even think of switching lab kit providers is the top-notch support that I get from my account executive. Science Interactive is an outstanding provider of true college-level lab kits with an excellent support team that will always have your back.
Carlos
University of Colorado, Professor
Science Interactive provides the opportunity to offer our students the hands-on experience of science labs from the convenience of their homes. Their labs kits do a great job of providing students with a realistic environment that teaches critical skills required to learn various laboratory concepts and replicating the same learning experience they would have at a campus lab. The entire platform is user friends and students enjoy their experience using the kits and the educational online content. Both higher education online programs and online science students can benefit greatly from the integration of at-home lab kits into the curriculum.
Damon
Colorado Christian University, Professor
I loved everything about it. I had everything I needed and the labs were easy to follow.
Prairie State College
Student
Deliver authentic lab experiences online across 11 disciplines